What Causes Asphalt To Bubble?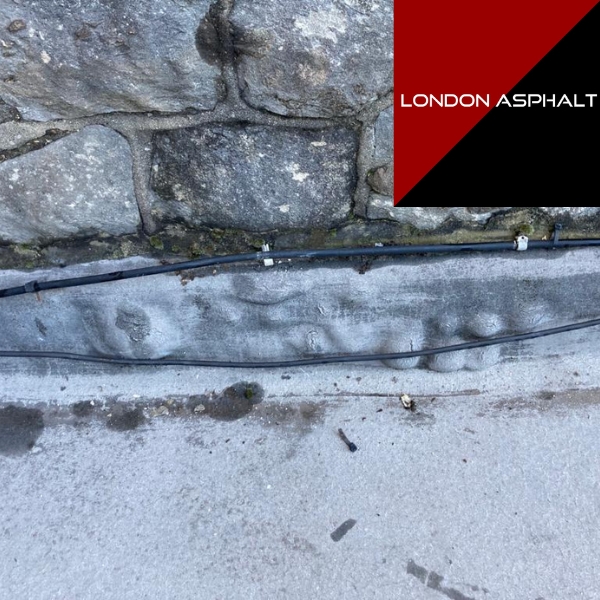 Asphalt is commonly used in for waterproofing steps, car parks, walkways and roofs because of its strong and durable surface. However, it is not uncommon to encounter asphalt that has bubbled over the years due to a variety of causes, especially due to thermal movement.
One common cause of asphalt bubbling is water infiltration beneath the surface. This doesn't necessarily mean that asphalt is boiling or that it is not a suitable material under the sun by any means. Instead, it may be something as simple as a poor installation procedure.
In this article, we will take a closer look at what causes asphalt to bubble, what contractors can do to avoid this issue, and what you can do when you start seeing bubbles in the asphalt.
What Causes Asphalt to Bubble?
When water infiltrates beneath the asphalt layer, pockets of air can form and cause the asphalt to bubble. This bubbling can occur due to cracks or gaps in the asphalt, poor drainage around the paved surface, or a combination of both problems.
Extreme heat can also contribute to surface bubbling as it causes the ground beneath the pavement to swell and push against the asphalt layer. This pressure will eventually cause small bubbles on the surface of your driveway or parking lot.
Another reason asphalt can bubble is because of oil trapped under the surface. For example, if an oil primer was used inadvertently the sun can draw the oil up through the asphalt to cause bubbling. Oil uncleaned from the substrate can also cause this problem. Which is why substrate cleaning is a very important part of any asphalt works.
What Can Contractors Do?
Asphalt contractors should take extra care when installing asphalt surfaces, especially in areas that experience intense sunlight and high temperatures. Proper installation procedures, such as sealing all joints between slabs and ensuring proper compaction, are essential steps that help keep water out of the substrate and reduce swelling beneath the pavement.
Good drainage systems should also help water flow away from the asphalt and reduce the risk of bubbling. In addition, contractors should use a high-quality sealant or coating to protect the surface from UV damage and address any other existing problems, such as cracks or gaps in the asphalt.
What Can Homeowners Do?
Homeowners can prevent bubbling by ensuring their steps, roofs, balconies or walkways are properly sealed and maintained over time. If you notice any small bubbles on your asphalt surface, it's essential to act quickly and apply a sealant to help prevent further damage. You can also use a specialised coating that will offer additional protection against UV rays, helping to keep the asphalt surface intact for longer.
Do Asphalt Bubbles Pose Any Risks?
Asphalt bubbling can lead to a weakened surface susceptible to cracking and further damage from water infiltration or extreme temperatures. This damage can be unsightly and costly in the long run if repairs are needed due to structural failure.
Taking proper care of your asphalt surfaces is essential, as it can help you avoid costly repairs down the line and maintain safe and attractive pavement for many years. Investing in regular maintenance, such as resealing joints every few years, will go a long way towards preserving your asphalt's longevity and protecting against bubbles and other issues caused by water infiltration.
Looking At Bubbles to Identify The Reason
As mentioned above, there are two primary reasons why asphalt may start to bubble. You can diagnose the issue on an introductory level by taking a closer look at the bubbles themselves.
If the bubbles are small and close together, it is likely due to water infiltration beneath the surface. On the other hand, if the bubbles are large and spread out, it may be due to extreme heat causing ground to swell beneath the asphalt layer.
Sometimes, these issues may also lead to cracks if left unchecked. Again, the type of crack is a great way to determine the cause of the damage. For instance, a linear crack indicates damage from a heavy load, while a spider web-like pattern is usually associated with water infiltration.
By understanding the cause of asphalt bubbling, you can take the necessary steps to prevent it from occurring or at least delay its onset. No matter the cause, it's essential to take action as soon as you start noticing bubbles in the asphalt. Taking action early can help you avoid costly repairs down the road and maintain your pavement's integrity for years.
Final Words
Overall, bubbling can be a frustrating issue to deal with on asphalt surfaces, but there are plenty of steps that contractors and homeowners can take to help prevent it from happening in the first place. These precautions will help ensure your asphalt surface remains solid and durable for years. Furthermore, for contractors, it can be a great way to spread word of mouth about their services, as the issue of bubbling is becoming quite common.