Is Mastic Asphalt Waterproof?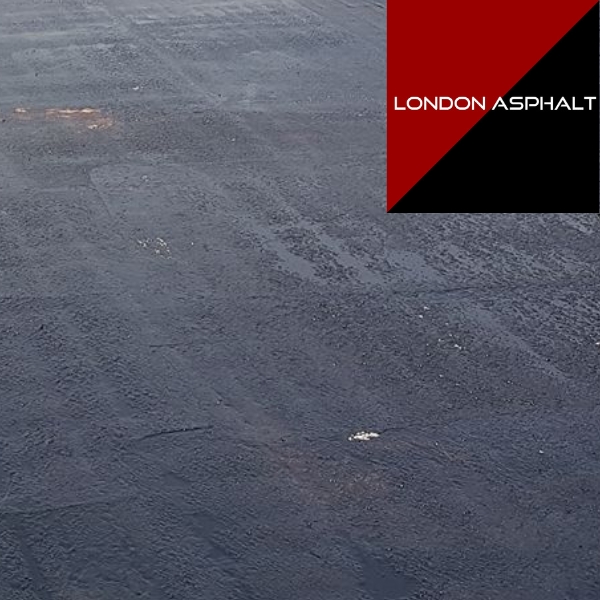 Mastic asphalt has been a leading material used in preventing water infiltration in roofs for over 150 years. It is highly versatile and holds up over time, whereas other materials frequently fail. In addition, it is a sustainable material, as it has a zero-carbon rating.
Mastic asphalt is a premium, noncombustible roofing material that also provides excellent waterproofing. It is an ideal solution for sealing surfaces to prevent water from seeping in, and it has a long estimated lifespan.
We will explain the composition and history of mastic asphalt to show why it's such a great choice for waterproofing. Read on to find out more information.
Composition of Mastic Asphalt
Even though mastic asphalt is one of the most traditional construction materials worldwide, it still continues to develop with advancements in technology. Products made with mastic asphalt comprise limestone that's been suitably graded and coarse aggregates. The two materials are combined with refined bitumen and asphalt cement. The result is a dense material. When mastic asphalt is delivered to a project site, it can come in either a solid block form or already converted into a molten state in a special transport device.
Recent changes to the formulation have added advanced polymers to the makeup. These polymers add increased durability, as they combine the traditional strength of mastic asphalt with modern technology.
Uses for Mastic Asphalt
While mastic asphalt is commonly used as a roofing material, it also has many other applications, highlighting different grades of asphalt. These applications include the following:
• Tanking
• Car Parks
• Hospital Flooring
• Industrial Flooring
• Step Waterproofing
• Walkways
As mastic asphalt has been mined since 1867, it is estimated that 100 million tons have been used since then. As no other product available has proven itself invaluable at waterproofing, mastic asphalt has been used on many historic landmarks to perform this job. These landmarks include Buckingham Palace, the M25 Bridges, and the Tower of London.
For Superior Waterproofing, There Is No Better Option
With 150 years of history as an excellent waterproofing material, mastic asphalt is a great option for sealing surfaces against water infiltration. Having been trusted to protect buildings as important as Buckingham Palace, this material does its job well.
The material also improves as technology improves, keeping it fresh and up-to-date for construction needs. With the addition of advanced polymers, its durability improved, making it even stronger than it already was.
Because of its durability and waterproofing traits, mastic asphalt is an essential material to consider when you need to seal a surface. It is an excellent commercial roofing material and flooring option.
Want To Know More About The Waterproofing Capabilities Of Mastic Asphalt?
If you would like any more about the waterproofing capabilities of mastic asphalt, please get in touch with the London Asphalt team. You can contact us on 07739207726 or by using our web form.