How To Repair Asphalt Steps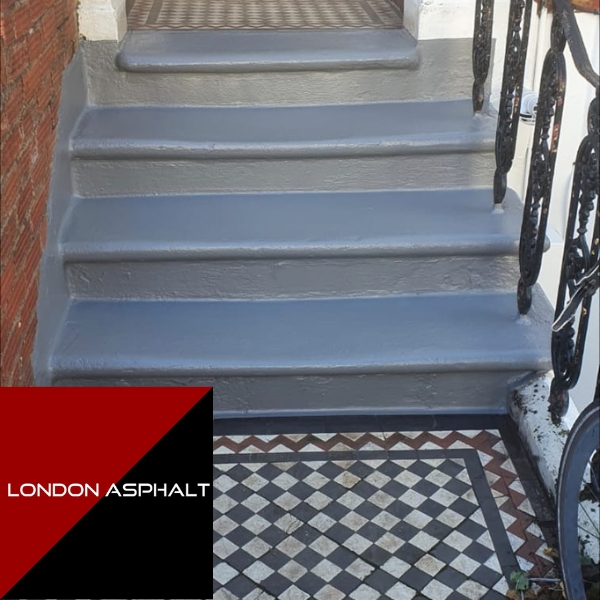 If you have asphalt steps, you'll be glad to know that when you see signs of damage, they can usually be repaired. When you do notice problems, it's essential to have them repaired as soon as possible for several reasons.
Repairing asphalt steps can help protect your property from water infiltration and maintain its curb appeal. In addition, a repair can prevent safety hazards that can leave you liable for damages to guests. If your steps are in the front of your home, you'll want to keep them looking new.
We'll explain the different indications that you need to get a repair for your asphalt steps. Read on for everything you need to know.
Cracked or Split Steps
One of the most common signs of failing asphalt steps is visible cracks and splits. The problem with these cracks and splits is that they are an excellent entry point for water infiltration. Once they develop, your asphalt steps are no longer waterproof, allowing the potential for water damage to occur to your property.
The source of these cracks and splits is generally the splitting of bumps or blows in the asphalt itself. When moisture is trapped underneath the substrate and attempts to escape, it creates these blows. The moisture continues its path toward escaping, causing the asphalt to eventually give way and resulting in a split or crack.
It is essential to have splits and cracks repaired as soon as possible to prevent water infiltration in your property. You will need a professional specializing in asphalt to complete the repairs to ensure they are done correctly.
Blows in the Steps
As we mentioned, blows are bumps or small mounds that develop in the asphalt. They are generally the precursor to cracks and splits and are caused by trapped moisture escaping from beneath the asphalt.
When you see blows in your asphalt, it is critical to have it inspected immediately. You can take preventative action to repair the asphalt before it becomes cracked or split. Additionally, you'll be preventing potential water damage.
Many times the repair is not complicated. The contractor can simply cut out the affected area from the steps. They'll allow the substrate to dry and prime. Once that's completed, they'll replace the asphalt that was cut out.
Insufficient Upstands
You'll have a high probability of water infiltration if the upstand used is not sufficient. The upstand must be a minimum of 150 mm to sit in the chase on the wall for asphalt steps. In situations where there is no upstand, or the upstand is insufficient in height, a chase must be cut into the wall and an upstand constructed that is at least 150 mm high.
Missing Chase Line
If the upstand is not cut into the wall, you will generally see your asphalt steps with the upstand finished with a silicon bead. In this situation, the asphalt steps are not protected from water infiltration.
To fix this, the existing upstands must be removed, and chases must be cut into the walls. Mastic asphalt will then be applied in two coats to form a new upstand. It will be applied at a thickness between 13 and 15 mm.
As mentioned, the upstand must be a minimum of 150 mm in height. It will also be finished with sand and cement mortar pointing. This process will ensure your asphalt steps are protected from water infiltration.
No or Aged Solar Reflective Paint
It is highly recommended to have your asphalt steps finished with solar reflective paint. Those without it age faster than those with it. Additionally, not having this paint can result in the steps being more prone to cracking, splitting, and developing blows because of thermal movement.
Solar reflective paint needs to be renewed every five to seven years. Not renewing it can result in the same adverse effects as not having any paint on your asphalt steps.
Properly using and renewing your solar reflective paint can result in a longer lifespan for your asphalt steps.
Brickwork Separating From the Steps
Thermal movement within the asphalt can cause the brickwork around the steps to pull away. This movement will result in a gap that allows for water infiltration. To prevent this, a chase must be cut into the brickwork and a mastic asphalt upstand inserted into it.
Impact Damage
This type of damage is more common in the winter months when the surface temperature of the asphalt steps is colder, resulting in less movement. If you drop a heavy object on the steps and cracks or indentations occur, it's referred to as impact damage.
You'll need to get this repaired to prevent the ultimate failure of your steps and water infiltration. The repair is straightforward, involving the removal of the damaged section and the application of new asphalt.
Asphalt Steps Are Straightforward To Care For
In most cases, asphalt steps are straightforward to care for, with damages being easily repaired by a trained professional. However, if you don't immediately take care of damages as you find them, they can result in water infiltration of your property, leading to excessive damage.
Additionally, if your steps are at your entryway, you'll want to keep them looking as good as possible to keep up your home's curb appeal. Watching for these signs of damage and having an expert come out to inspect and repair your steps is the key to keeping them looking great for decades